IAM Pit Stop UK
Thank you for your interest in our virtual iC Consult IAM Pitstop meeting.
In an interactive round we would like to discuss the following topics with you and other selected customers: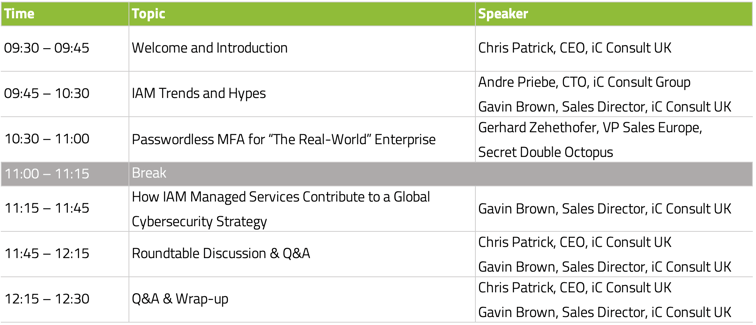 Date: Tuesday, October 11, 2022 I 09:30 – 12:30 GMT
We would like to invite you to an accompanying lunch. You will therefore receive a Lunch-Voucher from us.
To secure your place, please fill out the form below. We will contact you shortly with further details.
We look forward to an exciting exchange with you.
Registration: