Making Zero Trust Real – Concrete Steps for an Effective Implementation
In this session, we'll explore the concept of Zero Trust and why it's crucial for every IT organization to adopt a holistic and unified approach. Our experts will take you through the different components of Zero Trust and help you understand how to implement it effectively.
We'll also share real-life examples of successful Zero Trust deployments and the benefits of using a unified platform.
Don't miss this opportunity to learn about the latest developments in Zero Trust and take the first step towards a secure and efficient IT infrastructure.
What you will learn:
Understanding the concept of Zero Trust and its importance in your IT organization

The challenge of integration and the benefits of a unified platform

Real-life examples of successful Zero Trust deployments with OI Identity Manager, Safeguard, and OneLogin

Date: March 22, 2023 – 3 pm CET | 2 pm UTC | 9 am EST
Speakers: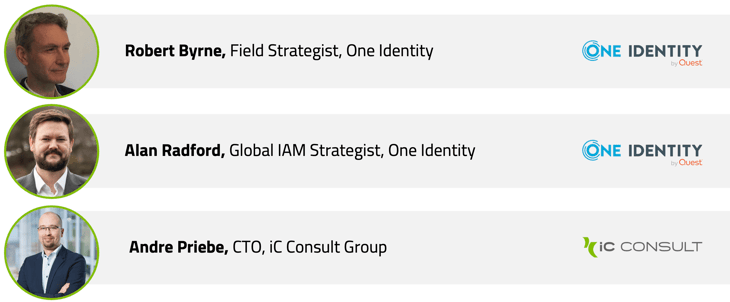 Register now: